Need Promotional Merchandise?
Spend £2,500 With BMM For £180 Of FREE 007-Style Sterilisation Gadgets
More people are back in the office and restrictions are getting looser – there's probably plenty you're doing to make staff and clients feel as safe as possible right now.
The key word for your business in 2021? Sanitisation.
Not sexy, not on your nelly. But crucial? You bet.
So to put the hi! back in hygiene and make your return to the office feel that little bit less clinical, I've sourced four new seriously cool products.
And I'd like you to have them for free.
You'll notice there's a theme: sterilisation.
And because they're so cool, I'm going out on a limb and calling this my "super sexy sanitisation" offer regardless.
Let's start by running through the things I'd like you to have – for free.
Rechargeable sterilising vacuum bottle
Smart UV-C LED tech eliminates bacteria and viruses from inside in 5 mins. Keeps water cold for 15 hours or hot for up to 5!
Usually £38
200ml UV-C humidifier with built-in UV light
Optimise air quality and keep your living space healthy. Inner UV light kills up to 99.9% of bacteria in the water being sprayed too.
Usually £20
TWS earbuds in UV-C sterilising charging case
The UV-C light inside the case eliminates up to 99.9% of the bacteria found on the earbud. Recharge them as you sterilise!
Usually £38
UV-C steriliser box with 5W wireless charger
This steriliser kills up to 99.9% of bacteria. Put anything inside for a 90-second clean or a full 5-minute sterilisation.
Usually £36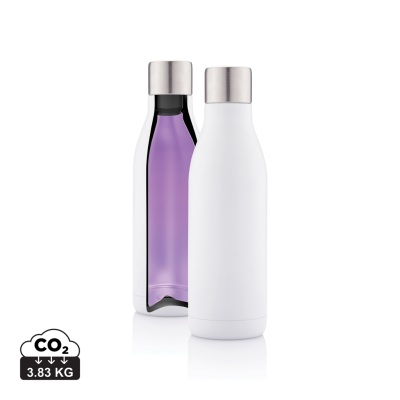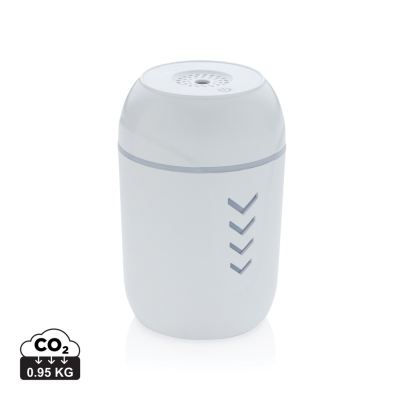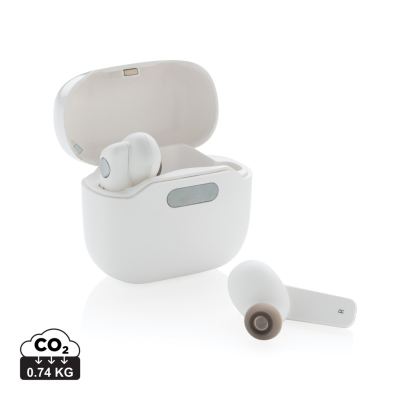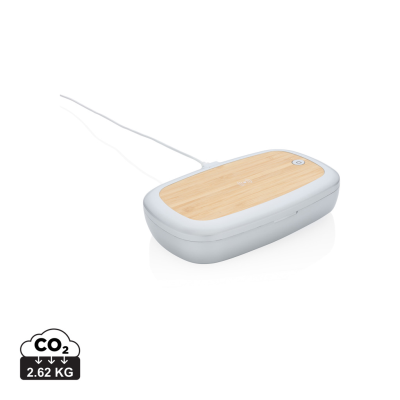 Each makes the perfect "welcome back to the office" or client gift (or a little something for yourself), and here's the best bit…
Right now, I'm running an offer for people organising events or running marketing campaigns that require merchandise – face-to-face or sent virtually via direct mail. And if you take me up on it, you can have one, two or all four of my sexy sanitisation products for FREE.
But I know not everyone's in a position to buy merchandise right this second – maybe your exhibition's not taking place for another two months, or maybe it's your summer marketing campaign that you need merch for.
So I'm keeping this offer running until September.
And I'll happily put aside your chosen freebies the moment you let me know you're planning to order.
Just make sure you let me know you're in by 11.59pm on April 30th. That way I can guarantee you'll get your chosen freebies alongside your merch when you make your order.
So if you know you'll be in the market for merch in the next six months – this is your moment to grab more than £180 of the sexiest version of sanitisation you can lay hands on!
All you need to do to guarantee you get your free gifts is let me know before April 30th that you'll be ordering between now and the end of September.
And here's what you can get for your investment:
Let me know by April 30th that you'll be spending over £500 with BMM in the next six months, and choose one of the products for free!

Or let me know by April 30th that you'll be spending over £1,000 on merchandise in the next six months and choose two, for free!

OR let me know by April 30th that you'll be spending over £2,500 with BMM in the next six months and get all four products for free PLUS a £50 Swiss Peak self-sterilising laptop rucksack!
Now, about that rucksack…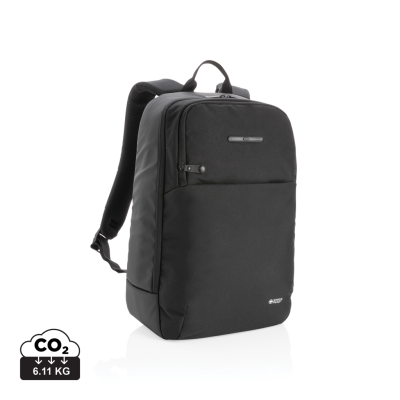 It'll kill up to 99.9% of bacteria on anything you put inside the outer pouch – your keys, your phone, your facemask – sterilised within just 3 minutes while you're on the move, 007-style.
The innermost pocket fits laptops up to 15.6 inches, with two further pockets and two pen loops to boot. Good for your back too, with mesh padded straps for extra comfort.
AND it includes a micro USB cable where you can connect your powerbank and recharge the UV-C pouch. All very clever, if you ask me.
All yours for free, plus all four of the products above – the bottle, the earbuds, the charging case, the humidifier – when you spend £2,500 with BMM, as long as you let me know you'll be doing so before April 30th.
So if you're organising an event or running a campaign and you need merchandise – now's a GREAT time to source them with BMM.
Click here to e mail me and let me know you'll be ordering soon
And let me know you're going to take me up on the offer before April 30th to grab your free gifts
You can do that by giving me a call on 01672 519962 or sending me an email to damian@bmmltd.com. Feel free to ask any questions or place your order then and there too!
(And don't forget to tell me which sanitising sensations you'd like for free.)
But seriously – don't hang about – 11.59pm on April 30th really is the deadline to let me know you're in, so I can set aside your freebies for you.
Speak soon,

Damian